SEO | Search engine optimization
Can you guarantee my website will be the first on google?
NOOOO! That if, depending on the competition you have in the sector and the hours we spend on it we can achieve it. But whoever categorically assures him, without knowing the sector and the competition, is lying or cheating and google will penalize him sooner or later.
In a week, will I be the most visited website in my industry?
For starters NOOOO! .
Is meta keywords very important?
If you don't know what the keyword meta is, nothing happens either. It is useless. But in case anyone understands you, here is a link where it indicates that it does not work.
does google use meta keywords to position?
Is the Meta Description very important?
It is important for display on the google search page (there you use it) but google does not use it to position a website. If someone tells you it's key..maybe yes, but not to upload sites to google.
does google use meta description to position?
(same link a little below)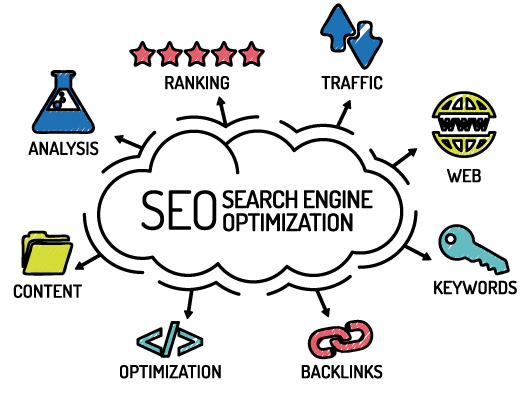 Can you tell me what's so important?
Nothing and everything. Google is constantly trying to improve its ordering systems to prevent them from appearing in the top positions of websites that try to position themselves forcibly. Google wants the first thing that comes out to be the one that interests you the most. If you find what you're looking for, keep using google.
So all you have to do is try to make your website the one you like the most and the most interested in the people who want your services. And you just have to help the google machine, when it analyzes your website, to see it that way too.
So simple and so complicated.
What might a potential customer be interested in?
That there is interesting content !!!
Have a presence on social media (indicates some recognition)
Other people who have entered your site have been there for a while
Make it attractive
It doesn't take long to load
that there is a video (and if it's from youtube, better..google always sweeps a little towards home)
which is updated with some regularity
You've been online for a while (indicates you're not a bluff at the moment)
have visits (ergo, interesting content)
to fit mobiles and tablets
And also, and a P3 kid knows that , let the words they are looking for in the search engine appear.
it is better to put the words)
There are other factors, but they are assessed according to how the web behaves in the search engine over time (and that of your competition).
It is a long-distance race.

How do I know you are not a smoke seller?
Never believe what no one tells you, not even about us.
In the case of SEO, look at our website as it is positioned within the companies that offer SEO / Web positioning services in Girona.
The position we are in is approximately the varem that you have to use to know if we do it well.
If we are not able to position our website with keywords like " SEO girona " or " web positioning girona " we will not be able to do it with your web.
Note: Obviously we have a small disadvantage with other SEO companies in Girona, we do not dedicate ourselves exclusively to SEO, so google will prioritize the websites where the highlight is SEO, not like us.